CLICK ANY OF THE TITLES BELOW FOR MORE INFORMATION
Starting November 28th and running through December 19th, Ohio University's Athena Cinema will be showing afternoon screenings of popular holiday family films every Saturday at 1:00 and 3:00. An additional showing of National Lampoon's Christmas Vacation will be held on Saturday, December 12th at 7:00 and 9:00.
The price of admission will be a minimum donation of one canned or non perishable food good per ticket. The food items will be donated to Athens city food pantries and other hunger relief programs. Tickets will be available one week before each scheduled screening. Limit of 5 tickets per person.
HUGO | Nov. 28
Set in 1930s Paris, an orphan who lives in the walls of a train station is wrapped up in a mystery involving his late father and an automaton.
ELF | Dec. 5
After inadvertently wreaking havoc on the elf community due to his ungainly size, a man raised as an elf at the North Pole is sent to the U.S. in search of his true identity.
A young boy embarks on a magical adventure to the North Pole on the Polar Express. During his adventure he learns about friendship, bravery, and the spirit of Christmas.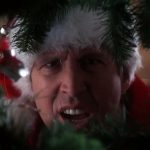 The Griswold family's plans for a big family Christmas predictably turn into a big disaster.
*A special night showing for the grown-ups. Leave the kids at home and enjoy a comedy classic!*
The curmudgeonly recluse Grinch becomes annoyed with the out-of-control Christmas festivities in Whoville, the town lying below his cave dwelling on Mt. Crumpit.