Todays Show Times:

Pens to Pictures is a filmmaking collaborative that teaches and empowers incarcerated women to make their own short films, from script to screen. During its inaugural year in 2016, five films were made in partnership between women in Dayton Correctional Institution (DCI) and the Ohio, Indiana, Illinois and Pennsylvania artist communities.
Admission is FREE.
Schedule of Events:
6:30 PM: Welcome from Margaux Cowden and M. Geneva Murray
6:35 PM: Short Introduction by Chinonye Chukwu
6:45: Screening (5 short films)
Q&A to follow the screening. Founder, Chinonye Chukwu, and two of the inaugural participants (Jamie Ochs and Beverly Fears) will speak with the audience following these film shorts. Please note that some of the shorts include scenes of drug use and sexual assault.
Guest Speaker Bios: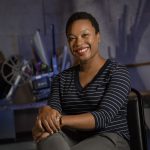 Chinonye Chukwu is a filmmaker, educator and social justice advocate. She is the founder of Pens to Pictures, a filmmaking collaborative that teaches and empowers incarcerated women to make their own short films, from script to screen. Chinonye is also Assistant Professor of Motion Pictures at Wright State University, where she teaches courses in screenwriting and directing in the Department of Theatre, Dance and Motion Pictures. She is a recipient of the prestigious Princess Grace Award and Princeton Hodder Fellowship. Her debut feature film, "AlaskaLand," has been selected to screen globally, including the Chicago International Film Festival and the New York African Festival at Lincoln Center. The film has been released on several digital and VOD platforms. Her short film, "A Long Walk", is a short adaptation of the anthologized story, "A Walk Through the Neighborhood", and is partially funded by a $27,000 Special Projects Grant from the Princess Grace Foundation-USA. The film won a Special Jury prize at the USA Festival and "Best Short Film" at the Dayton LGBT Film Festival. It has also screened at several Academy Award Qualifying festivals, including: the Cleveland International Film Festival, Florida Film Festival, Athens International Film and Video Festival and the Rhode Island International Film Festival. Chinonye is currently in development for her next feature film, in which she wrote and will direct, called "Clemency." This script is a 2017 Athena List winner for best feature script featuring a female protagonist.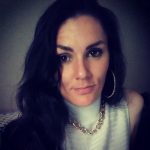 Jamie Ochs is a survivor of adversities. She has taken what might have been a negative experience and turned it into positive action and activism. A runaway at 12 years old, she married at 16 and became a mother of 3 at 20 years old. After serving a ten year sentence, she is now finishing up an Associate's degree of technical study and working towards her Bachelor's degree in computer science. Jamie plans to pursue her Master's degree in biomedical engineering at Wright State University. The support and networks she created through Pens to Pictures has been profound and she strives to be a powerful, positive influence on women who share similar experiences.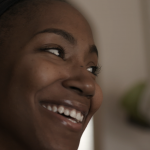 Beverly Fears is a native of Cincinnati, Ohio, with a passion for telling stories in front of and behind the camera.  She participated in the inaugural year of Pens to Pictures with a short film that she wrote and directed, The Devastating Game, which tells the story of a young woman who overcomes incest and sexual abuse.  Through her experience in the Pens to Pictures program, Beverly has been ignited to pursue her lifetime desire to become an actor.  She is currently taking the steps necessary to make this dream come true.  She is eager to participate in future Pens to Pictures courses, dedicated to educating people of what an inmate looks like: a reflection in the mirror.  Beverly has learned that, "regardless of the hell one can go through, just make sure you look like heaven afterwards."
Pens to Pictures is presented in partnership by Cutler Scholars and the Women's Center, with co-sponsorship from the Multicultural Center, Making and Breaking the Law, the Center for Law, Justice, & Culture, the LGBT Center, the Black Student Cultural Programming Board, Ohio University Film, Ebony Minds, the Diversity Studies Certificate, Honors Tutorial College, and the Multicultural Faculty-in-Residence, amongst others.
Share this Film