Viewing:
February 07,2024
Watch Trailer Director: Ridley Scott
Writer(s): Hampton Fancher, David Peoples, Philip K. Dick
Cast: Harrison Ford, Rutger Hauer, Sean Young

Percussionist Roger Braun and pianist André Gribou bring their completely improvised concerts to the movies, featuring percussion from around the world and "prepared" and concert pianos. They improvise new scores for critically acclaimed films from different eras— not just films from the "silent" era, but spontaneous new soundtracks for classic films in a live concert format. This season they bring their unique approach to the 1981 sci-fi dystopian tour-de-force Blade Runner.
About Blade Runner
In a signature role as 21st-century detective Rick Deckard, Harrison Ford brings his masculine-yet-vulnerable presence to this stylish noir thriller. In a future of high-tech possibility soured by urban and social decay, Deckard hunts for fugitive, murderous replicants—and is drawn to a mystery woman whose secrets may undermine his soul.
Duo Unprepared will perform alongside the "Final Cut" version of Blade Runner.
About Duo Unprepared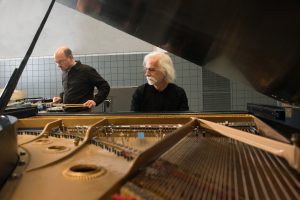 Roger Braun (percussion) and Andre Gribou (pianos) have worked together in a wide variety of performance settings since 2000. While this includes completely improvised music – where they found they had an unusual chemistry – they also perform frequently together in classical, jazz, and world music settings. As their affinity for performing improvised music together grew they began to collaborate with other artists including world-renown improvisational dancers, Chris Aiken and Angie Hauser. Braun and Gribou have appeared on numerous concert series including Washington D.C.'s Dance Place performance series, the University of Michigan, Ohio University, and Denison University. With frequent collaborator, percussionist, Anthony Di Sanza, they recently performed in Chateau d'Oex, Switzerland at the 2015 International Society for Improvised Music Conference and a tour of Wisconsin Universities.
This event will feature an intermission. General admission is $8 (Students $5).
This event is brought to you by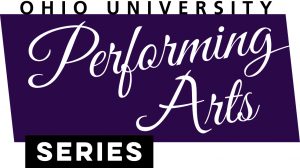 Share this Film
Click on Showtimes to Get Tickets Online