Some of our favorite events at the Athena Cinema are our Director Series screenings. We show exciting, groundbreaking films from directors with a large repertoire. These screenings are a great opportunity to see classic films on the big screen, or to catch films audiences missed the first time around. Below are some of our ongoing and past series.
David Lynch
The master of creepy, thrilling noirs, our David Lynch series is playing through the fall of 2014.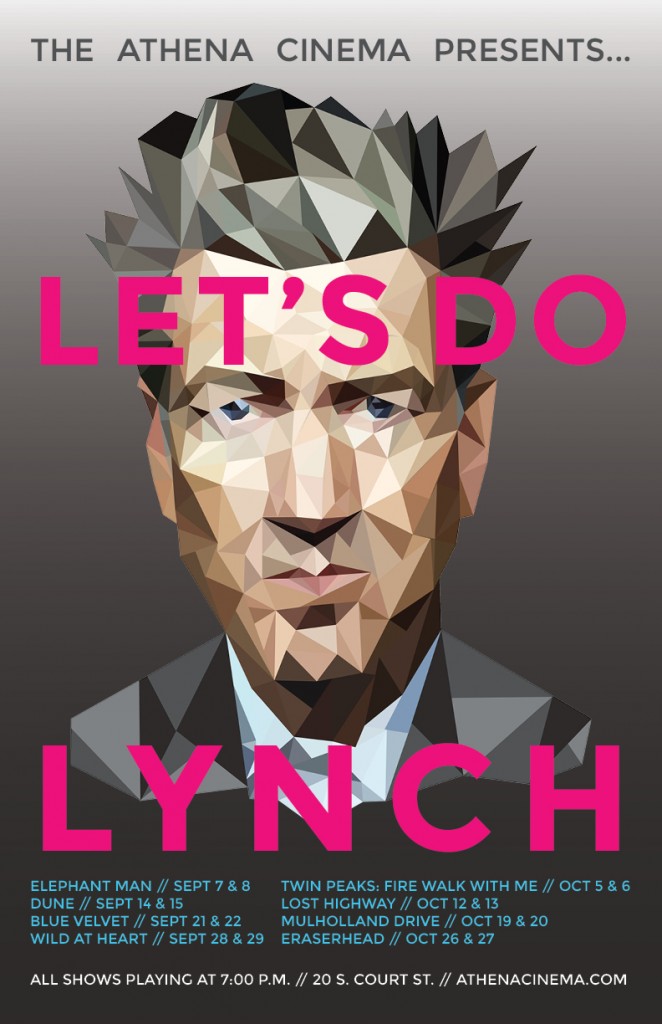 Stanley Kubrick
From Stanley Kurbrick's website:
Few filmmakers' work is so instantly recognizable as that of Stanley Kubrick. Beautiful, precise composition. Elaborate tracking shots. Powerful acting. Deep, thought-provoking themes. Kubrick put his unique stamp and vision on every film he made.
We celebrated Kubrick's visionary films with a retrospective in the winter of 2014.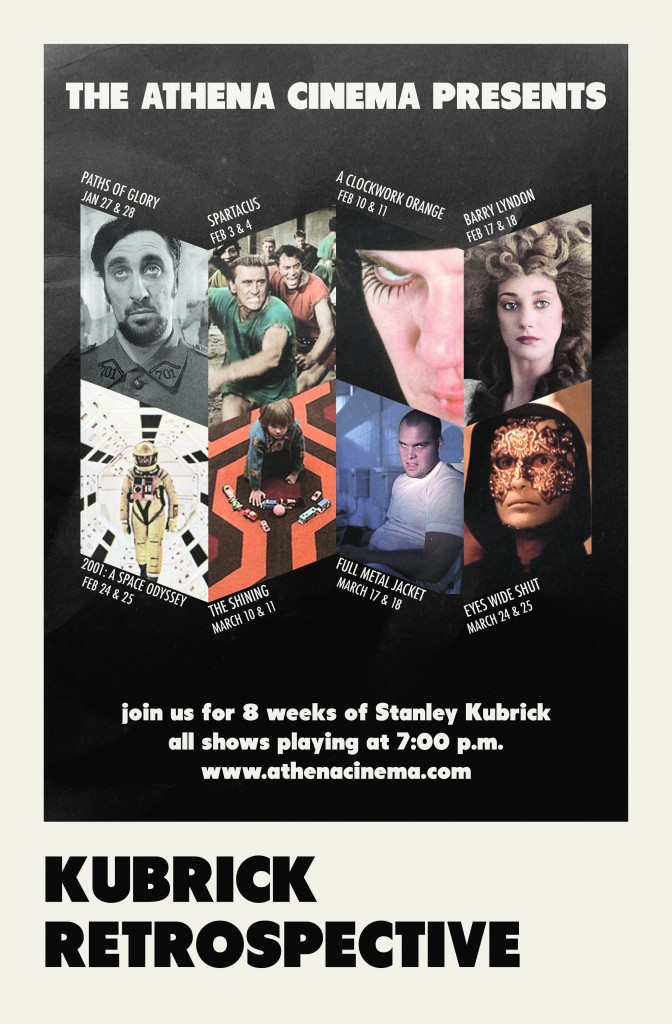 Alfred Hitchcock
Known widely as the "Master of Suspense," Alfred Hitchcock produced such classic works as THE BIRDS, VERTIGO and REAR WINDOW. Often credited with creating the thriller genre, Hitchcock was a natural choice for our first-ever director screening in the winter of 2013.