The Athena Cinema is devoted to bringing Southeast Ohio an independent, creative movie-going experience, and that includes the kids! We love providing services for the whole family, and we're always looking to do more. These are some of our ongoing and past events for children:
Holiday Series 2015
The Athena's Holiday series will feature HUGO, ELF, THE POLAR EXPRESS, NATIONAL LAMPOON'S CHRISTMAS VACATION and HOW THE GRINCH STOLE CHRISTMAS this year. All shows play at 1:00 and 3:00, with the exception of CHRISTMAS VACATION, which will play at 7:00 and 9:00. The admission cost is a canned good.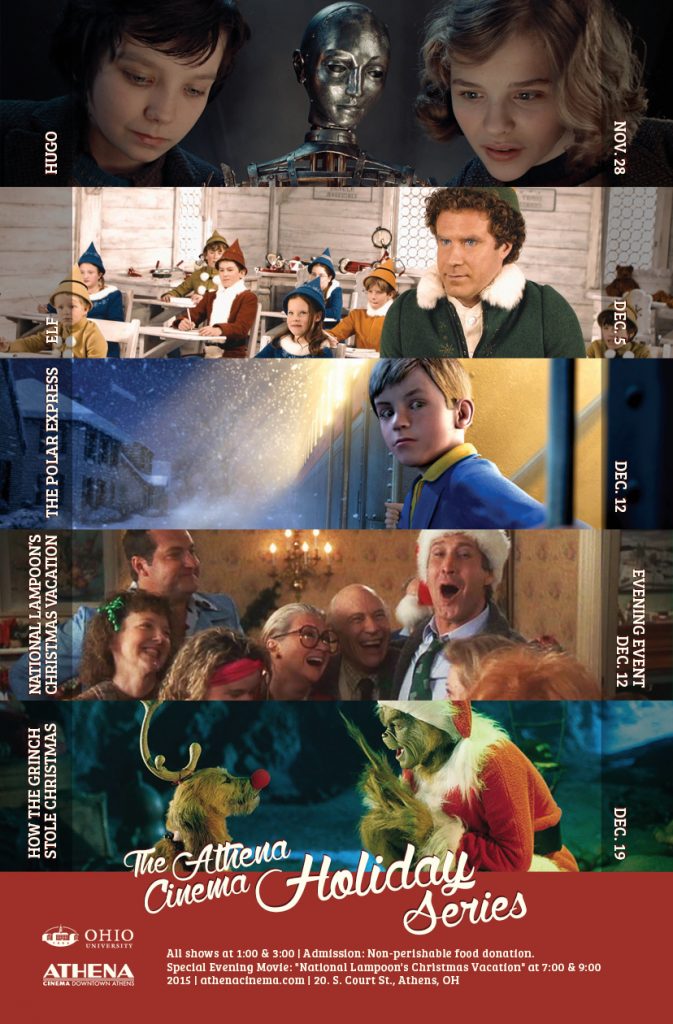 Beat the Heat 2015
Summer 2015
The $2 days at the Athena Cinema benefit Big Brothers Big Sisters of Athens County. This year, we showed SONG OF THE SEA, STUART LITTLE, A CAT IN PARIS, NYICFF: BEST OF THE FEST "KID FLIX MIX" (2015–2016), WELCOME TO THE SPACE SHOW and MUPPETS FROM SPACE.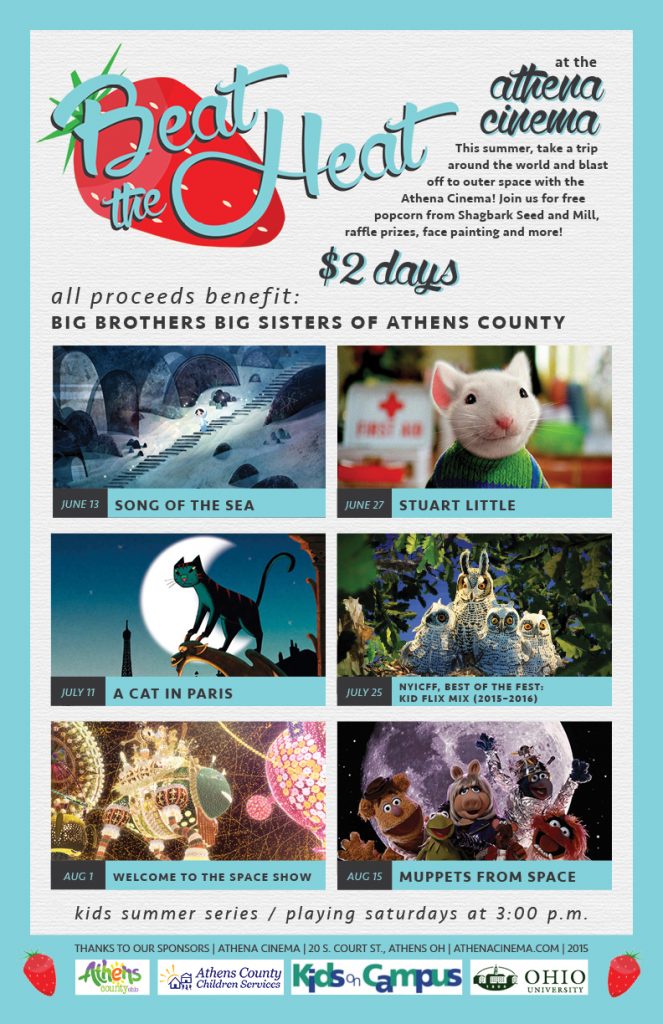 Holiday Film Series 2014
Winter 2014
The Athena Cinema continued its tradition of a Holiday Film Series with THE SANTA CLAUSE, ELF, ARTHUR CHRISTMAS and THE MUPPET CHRISTMAS CAROL. All shows were free with the donation of a canned good.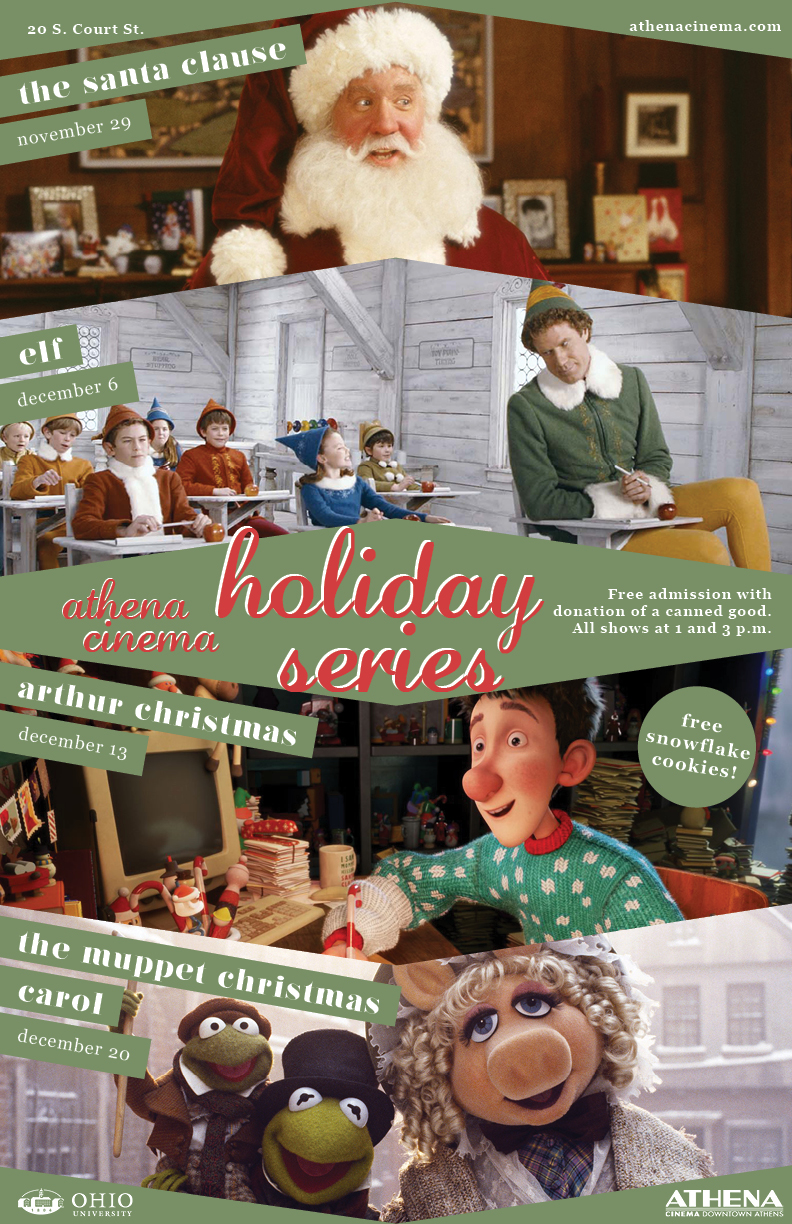 Beat the Heat 2014
Summer 2014
During the summer of 2014, the Athena Cinema held screenings of NOCTURNA, MIA AND THE MIGOO, THE SECRET OF KELLS, TALES OF THE NIGHT, ERNEST & CELESTINE and ELEANOR'S SECRET.
The screenings were one-time only events, and were made possible by Ohio University, Athens County Children's Services, Athens County Public Libraries, Kids on Campus, the Child Advocacy Center, Big Brothers Big Sisters, Rocky Boots and the Athens Area Chamber of Commerce.
Proceeds from the show benefited Big Brothers Big Sisters, and Kids on Campus groups had the opportunity to screen the movies as part of their weekly summer activities.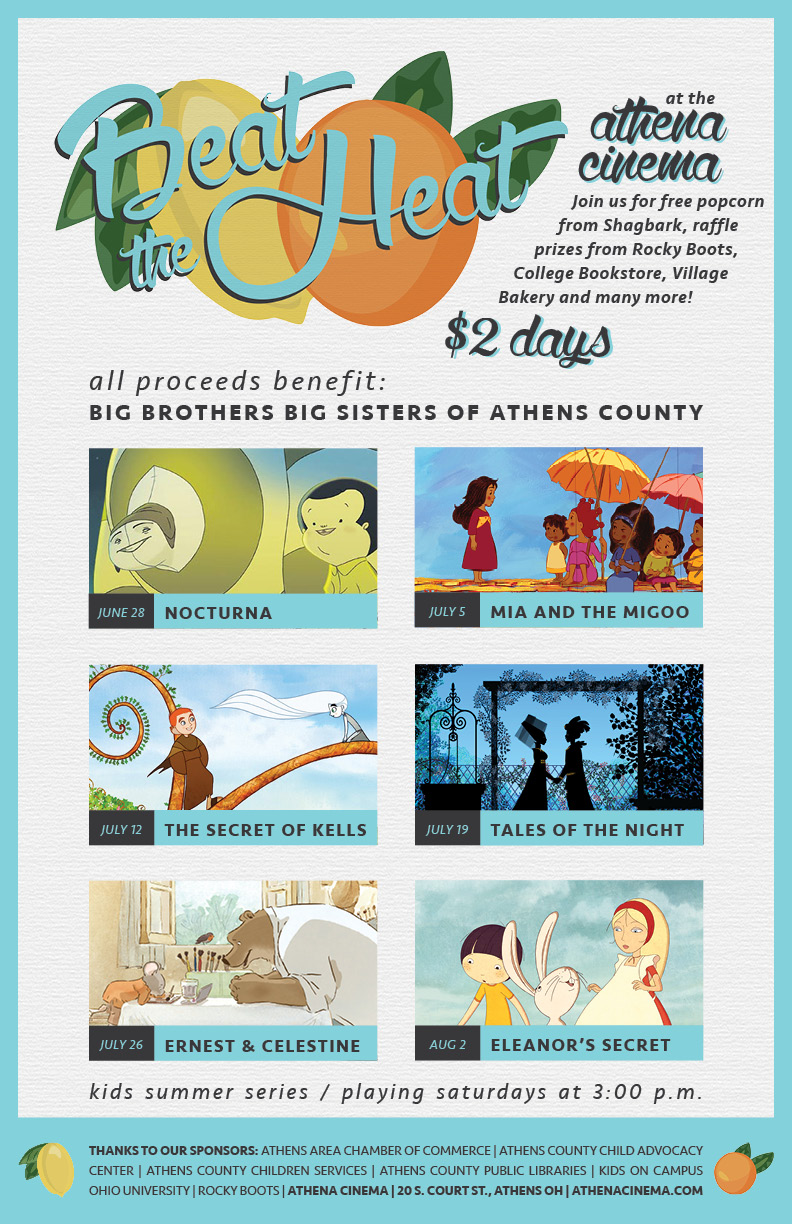 Holiday Film Series 2013
Winter 2013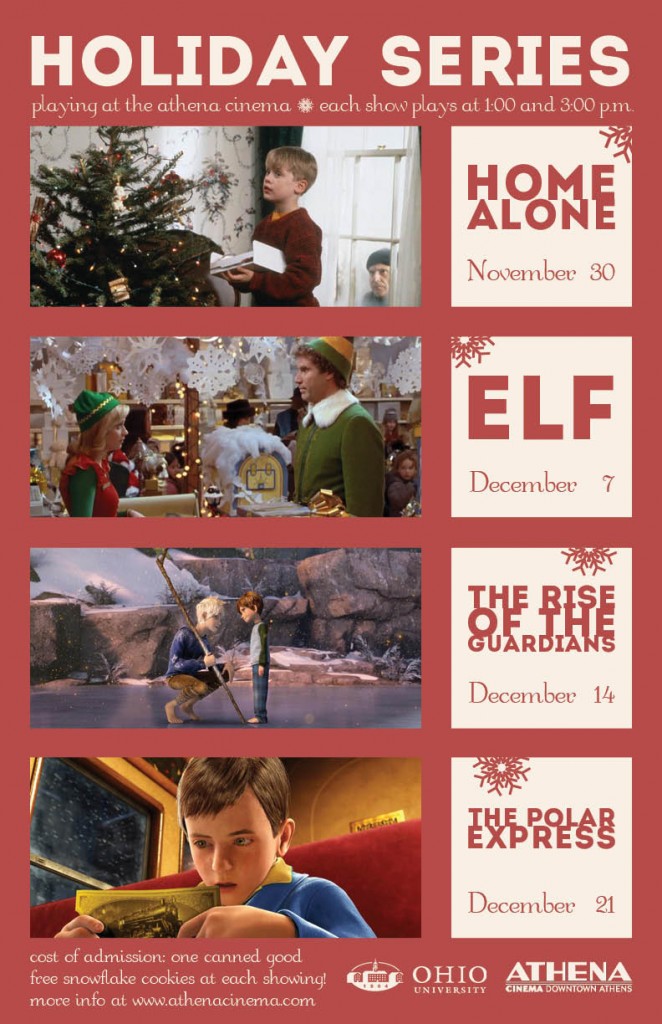 Beat the Heat 2013
Summer 2013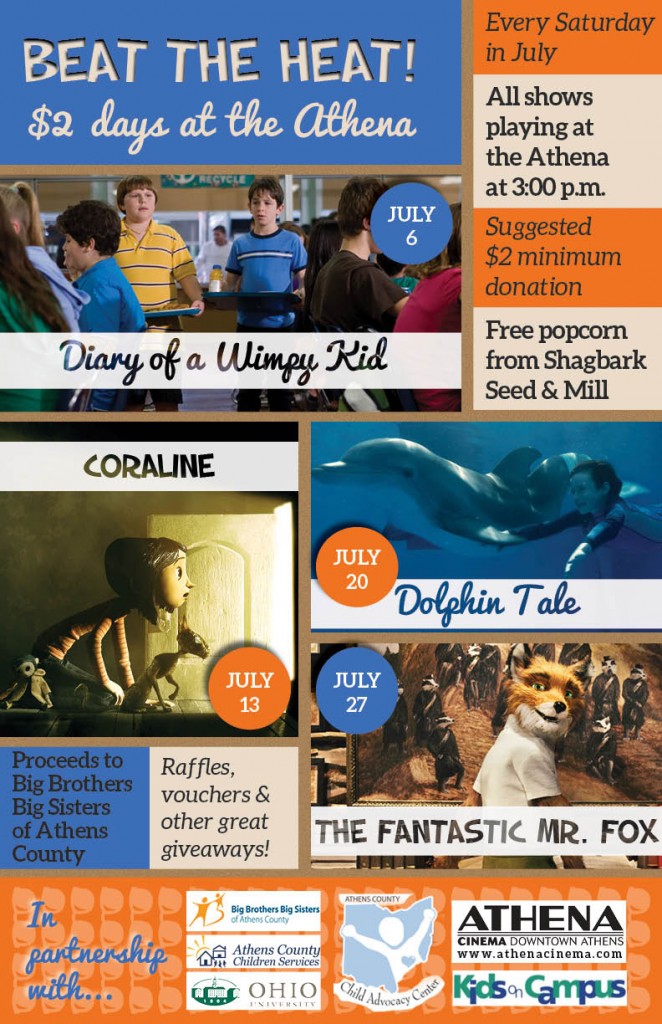 During the summer of 2013, we showed four fun movies aimed at the kiddie crowd: DIARY OF A WIMPY KID, CORALINE, DOLPHIN TALE and THE FANTASTIC MR. FOX. Playing every Saturday in July, the proceeds from the films went to the Big Brothers Big Sisters of Athens County. Movie fans joined us for free popcorn (courtesy of Shagbark Seed & Mill), raffles, vouchers and four great films.
Holiday Film Series 2012
Winter 2012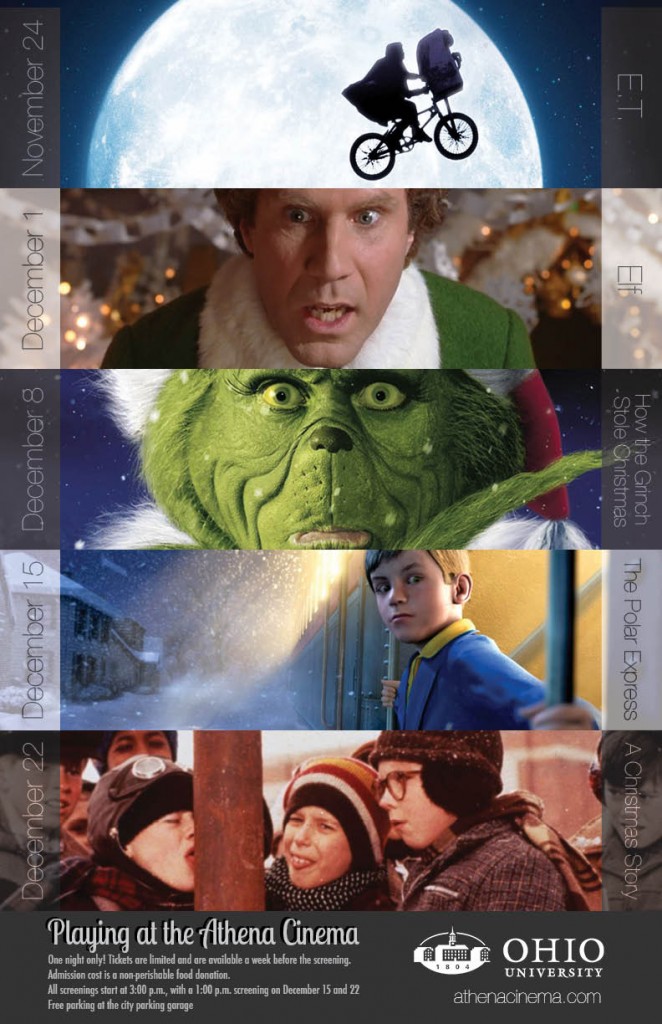 Our holiday film series in December of 2012 was hugely successful, bringing in boxes and boxes of non-perishable food items for local food banks around the city. These holiday classics (plus E.T.) were crowd pleasers from start to finish. The start of it all, our first family film series set the bar high for our other series to come.