The Athena Cinema is happy provide an alternate venue to spend time with your loved ones by hosting special screenings on OU Family Weekends. We often show audience favorites on these weekends. If the weather is not perfect for a game or you are looking for some family fun the bar scene doesn't offer, come to one of the oldest theaters in Ohio to catch a movie on the big screen. Whether you want to take Dad to see ANIMAL HOUSE or the whole family to MONTY PYTHON AND THE HOLY GRAIL, we offer something for everyone.
SPRING SEMESTER 2016
Sibs Weekend: February 6, 2016
Come one, come all to our very first HARRY POTTER MARATHON! Starting at 12:00pm, we'll be screening the first four movies in the beloved series. In addition, OU HP Alliance will be hosting trivia and contests, and the concession stand will be offering limited-edition treats! Tickets are $5 per show or $15 for an all-day pass! Full schedule can be found here.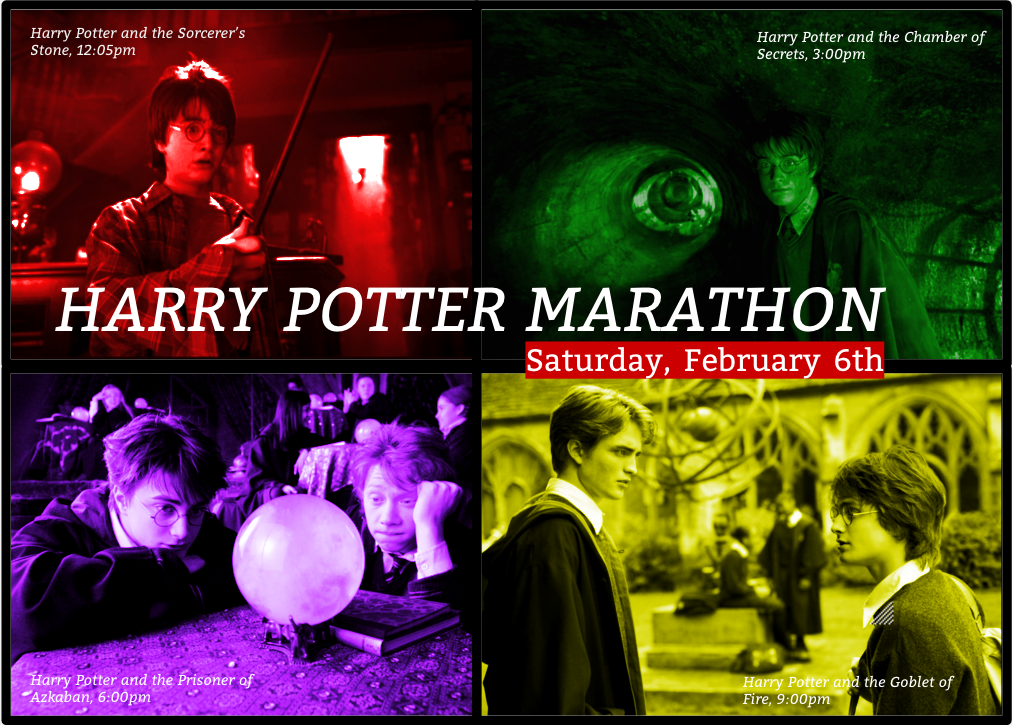 Moms Weekend: April 1-3, 2016
Your beloved classic THE PRINCESS BRIDE back on the big screen? "As you wish!" The Athena is screening the hilarious and memorable classic for OU Moms Weekend. Whether you are a newbie or you know every scene by heart, we welcome you to relive this fairytale classic. The adventures of Princess Buttercup and Westley are sure to delight audiences of all ages.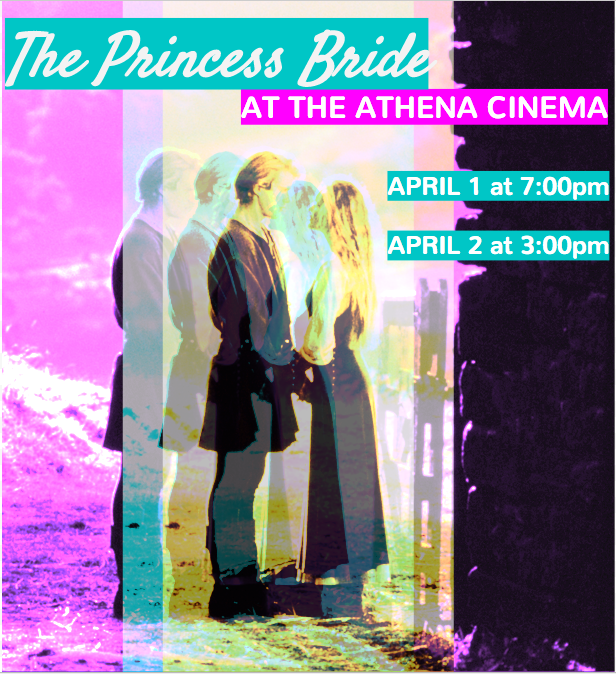 SPRING SEMESTER 2015
Moms Weekend: April 10–12, 2015
See the classic cult documentary GREY GARDENS on OU Moms weekend on Friday, April 10 at 7:00 p.m. and on Saturday, April 11 at 3:00 p.m.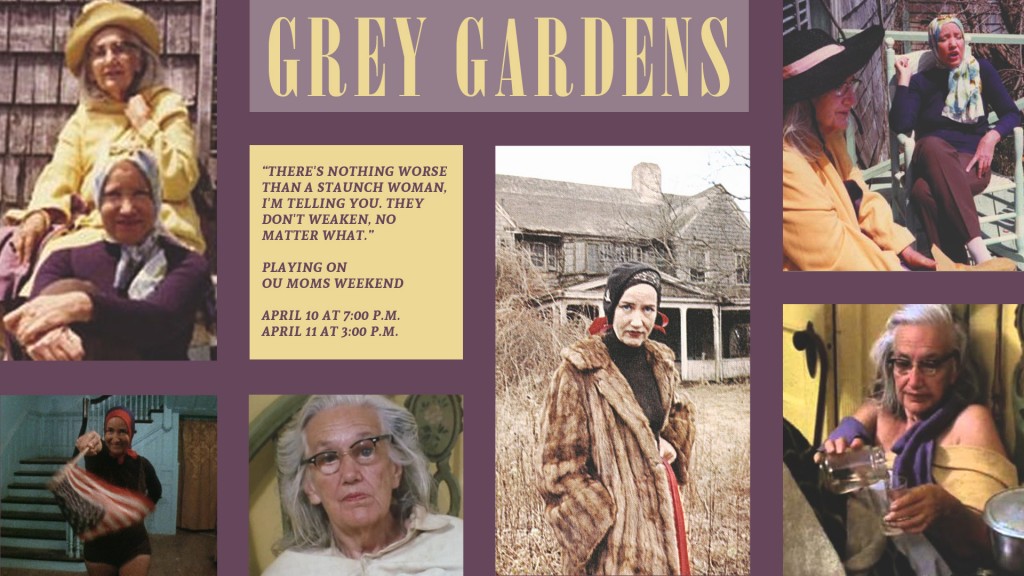 Sibs Weekend: February 6–8, 2015
LABYRINTH played on OU Sibs Weekend in 2015.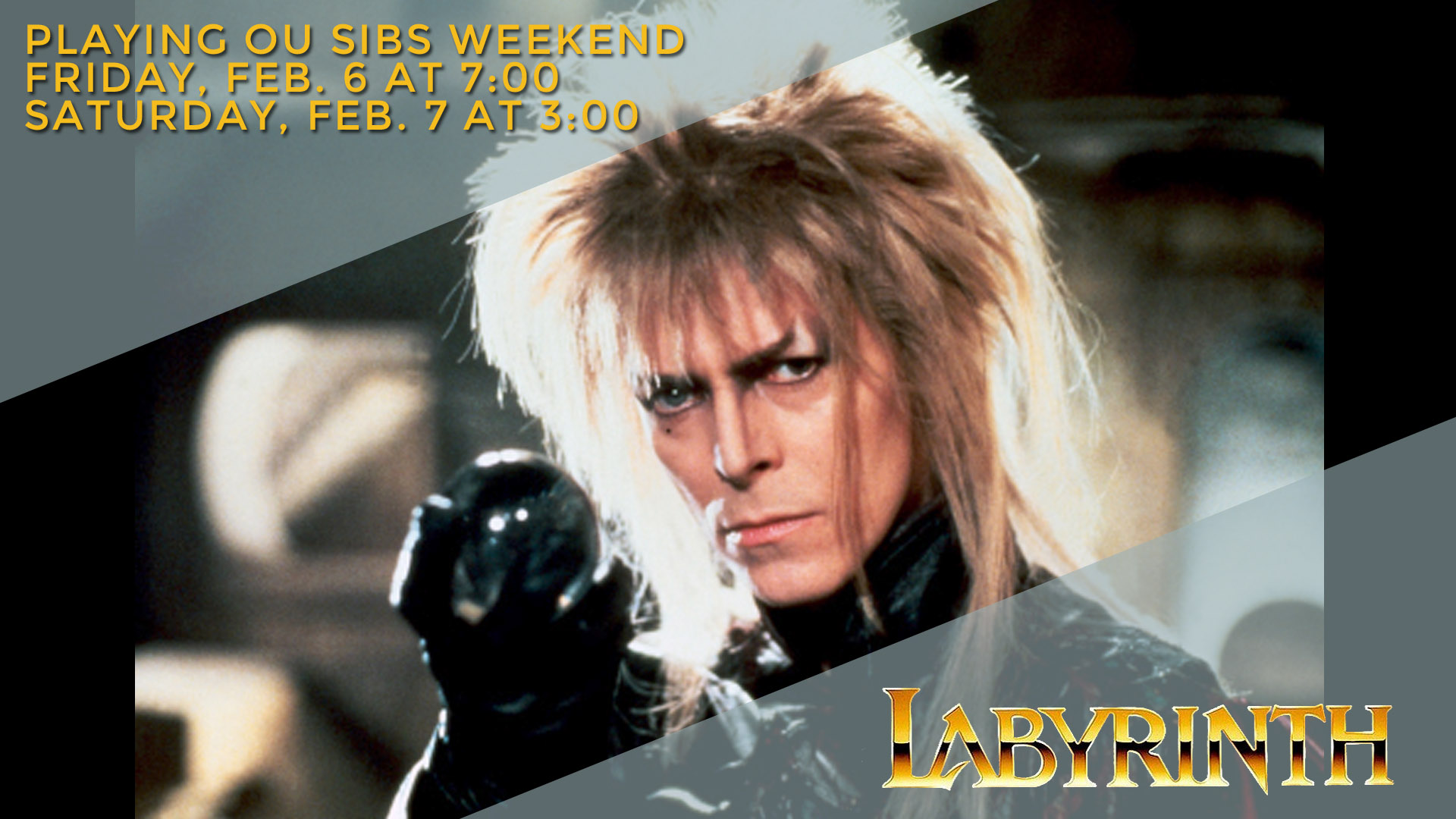 Fall Semester 2014
Dads Weekend: November 7–9, 2014
We celebrated Dads Weekend with one of the most iconic fathers of all time, THE GODFATHER.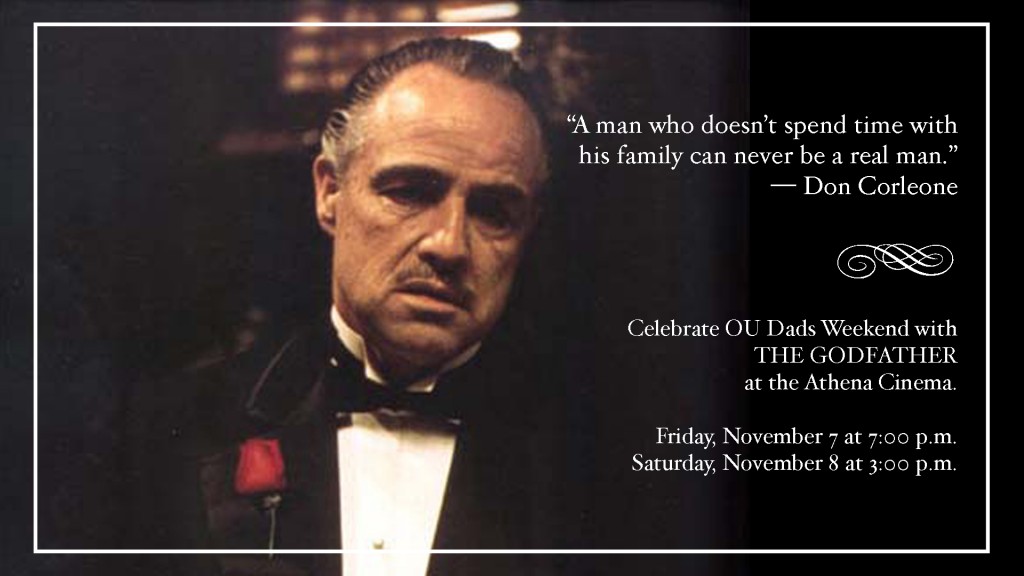 Spring Semester 2014
Sibs Weekend: February 7–9, 2014
This Sibs Weekend, we showed a movie full of all kinds of sibling love; THE ROYAL TENENBAUMS.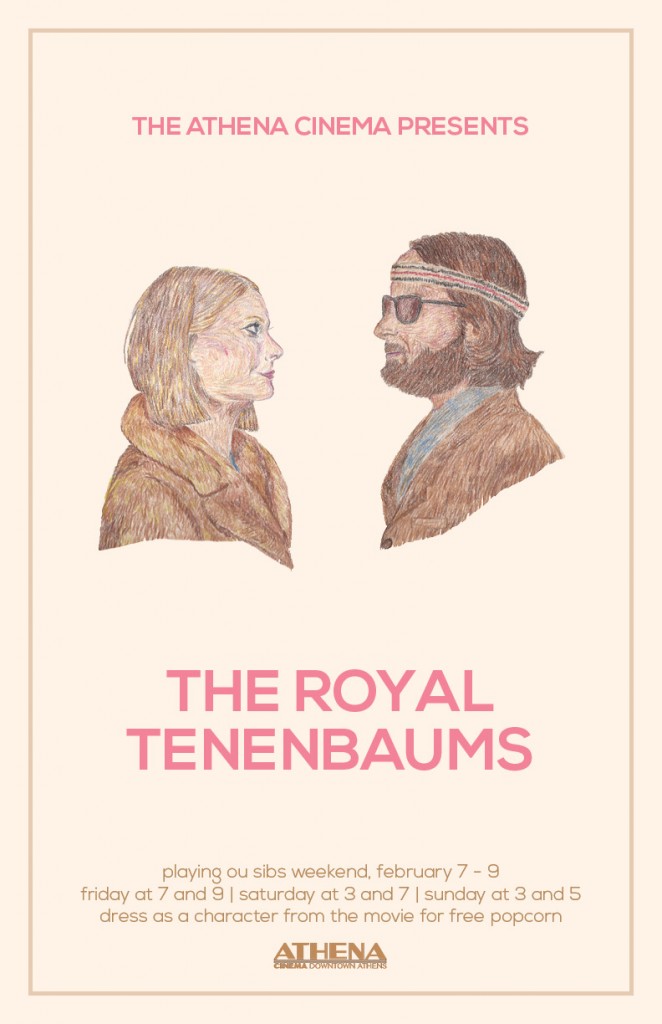 Fall Semester 2013
Parents Weekend: September 20–22, 2013
We celebrated this OU Parents weekend with a showing of MONTY PYTHON AND THE HOLY GRAIL.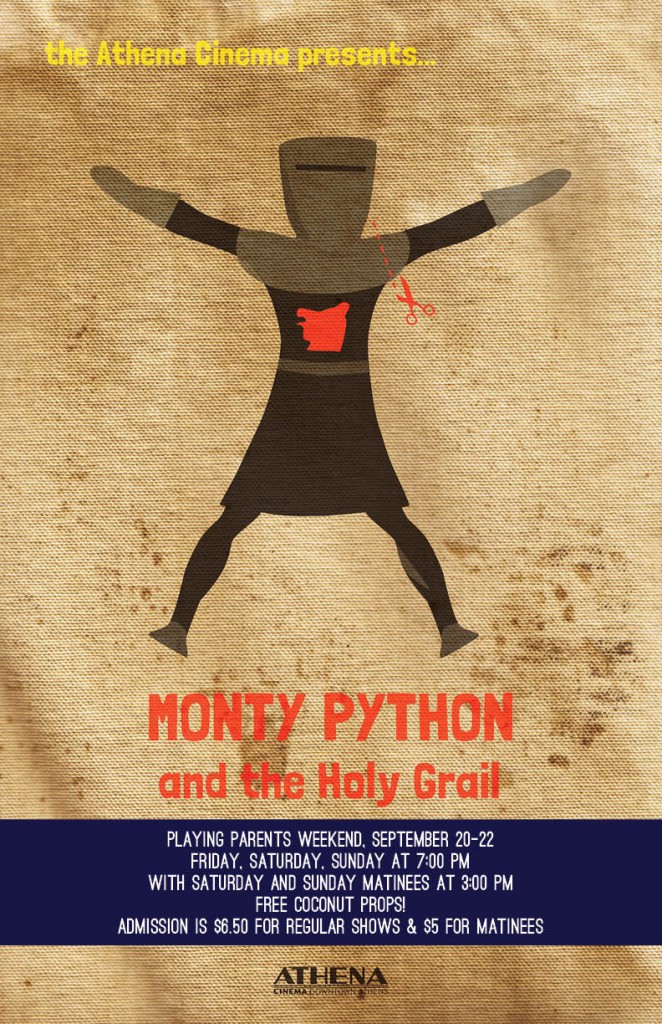 Spring Semester 2013
Mom's Weekend: April 5–7, 2013
For Mom's Weekend, 2013, enjoy a classic movie with your Mom on this special weekend together.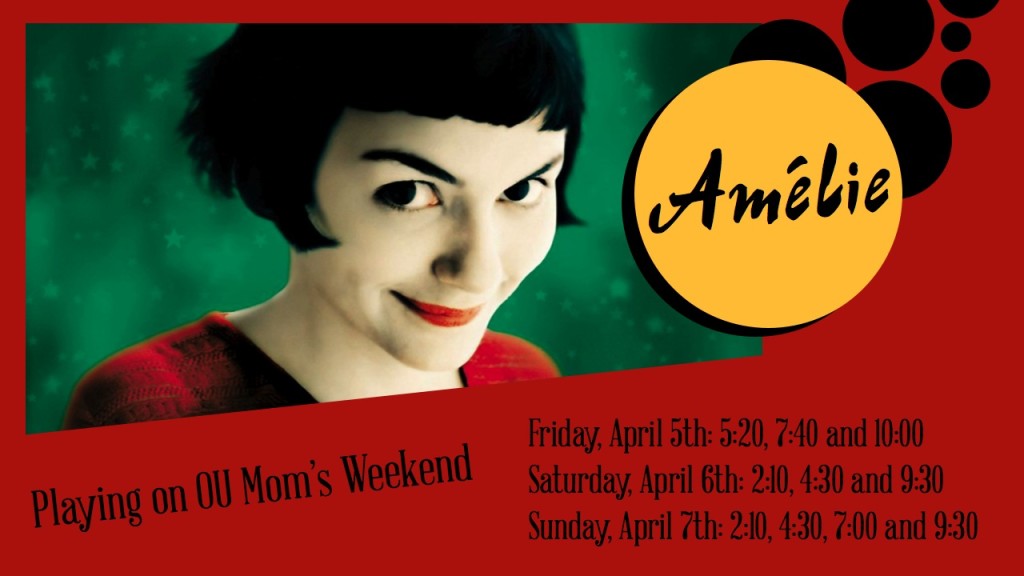 Sibs Weekend: February 8–10, 2013
"Goonies Never Say Die!"
Playing on Friday, February 8th at 4:40 and 7:00
Saturday, February 9th and Sunday, February 10th at 2:30 and 6:50