BECOME A MEMBER OF THE 'FRIENDS OF THE ATHENA' MEMBERSHIP PROGRAM TODAY!
Click here to buy a membership now!
In addition to the pleasure of knowing you are contributing to the continued success of your favorite non-profit art house cinema, these are some additional benefits you will enjoy as a member of the Athena.
Scorsese Level:

Seniors $50, Adults $55
Discounted $4 admission on every visit to the Athena
Free small Shagbark popcorn or soda on every visit.
Free admission on your birthday
Monthly emails about special events at the Athena
Allen Level:

Seniors $100, Adults $110
All the benefits of the Scorsese level, plus:
5 free admissions
Advance notice and opportunity to buy presale tickets for special events, including the Athens International Film and Video Festival
An Athena T-shirt, size and color of your choice
Hitchcock Level:

Seniors $200, Adults $210
All the benefits of the Allen and Scorsese Levels, plus:
Use of the marquee: Wish a family member happy birthday or your spouse a happy anniversary. We've even had marriage proposals on our classic, Art Deco marquee, located in the heart of downtown Athens.*
Chaplin Level:

Seniors $500, Adults $510
All the benefits of the Hitchcock, Allen and Scorsese levels, plus:
A complimentary private rental of a theater for you and selected guests*
A VIP pass to the Athens International Film and Video Festival
*Arrangements for reservations must be made in advance.
BUY A MEMBERSHIP TODAY!
As a member of the Friends of the Athena program, you will not only support our mission and commitment to unique programming, you will also save money every time you use your card.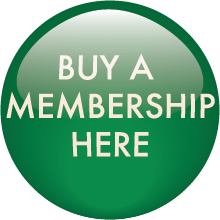 The proceeds from our membership program help us to expand our programming efforts, create more special and educational events and keep the theater alive and well. Thank you for your support. To buy a membership today, click here.
In conjunction with the Art House Visiting Members Program, the Athena Cinema allows members from participating theaters to visit any other participating theater and see a regularly-scheduled film for the basic member discount. A list of participating theaters is here. Next time you're traveling, go to a participating theater for the same benefits you enjoy at home!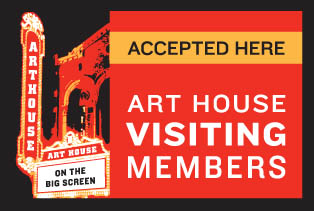 List of participating art house theaters:
A/perture Cinema
Winston-Salem, NC
Ambler Theater
Ambler, PA
Amherst Cinema
Amherst, MA
Athena Cinema
Athens, OH
Aurora Picture Show
Houston, TX
Avon Theatre Film Center
Stamford, CT
Belcourt Theatre
Nashville, TN
Bloor Hot Docs Cinema
Toronto, ON
Bryn Mawr Film Institute
Bryn Mawr, PA
Cinemapolis
Ithaca, NY
Cinema Arts Centre
Huntington, NY
Civic Theatre of Allentown
Allentown, PA
County Theater
Doylestown, PA
Enzian Theater
Maitland, FL
Midwest Theater
Scottsbluff, NE
Ft. Wayne Cinema Center
Fort Wayne, IN
Hiway Theater
Jenkintown, PA
Hollywood Theater – Pittsburgh
Pittsburgh, PA
IFC Center
New York, NY
Jane Pickens Theater & Event Center
Newport, RI
Magic Theatre
Nevada City, CA
Media Arts Center/Digital Gym Cinema
San Diego, CA
The Michigan Theater
Ann Arbor, MI
Nickelodeon Theatre
Columbia, SC
Railroad Square Cinema
Waterville, ME
Real Art Ways
Hartford, CT
Salina Arts Center
Salina, KS
SIFF Cinema
Seattle, WA