Viewing:
April 18,2024
Watch Trailer Director: Sylvia Ryerson

About the film
Sylvia, a young radio DJ, hosts "Calls from Home", a weekly radio call-in show in rural Kentucky that sends messages and shouts-out to people incarcerated in prisons throughout Central Appalachia, allowing the inmates and their families to bridge the iron bars of the corrections system and share a much-needed connection. Director Sylvia Ryerson will be at this event to introduce the film.
About the director/speaker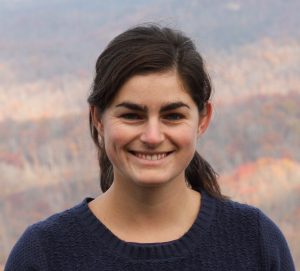 Sylvia Ryerson is a multimedia artist, organizer, and PhD candidate in American studies at Yale University. Prior to graduate school she worked as an independent radio producer, and at the Appalshop media arts and education center in Whitesburg, Kentucky. There she served as a reporter and the director of public affairs programming for WMMT-FM, where she co-directed and hosted Hip Hop from the Hilltop & Calls from Home, a nationally recognized weekly radio program that broadcasts music and toll-free phone messages from family members to their loved ones incarcerated. She also co-directed Making Connections News, a multimedia community storytelling project documenting efforts for a just transition from coal extraction. Her research questions build from this work, and are rooted at the intersection of scholarship, activism, and art.
About the series
Due to the resounding success of the series launch during 2022-2023, we are thrilled to present the 2nd annual From the Hills and Hollers: Appalachian Film Series for 2023-2024.
The series seeks to foster a deeper connection between the Athens city and university communities and the cultural legacy of the surrounding region through films that examine the many facets, both positive and negative, of life in Appalachia. This batch of films is, in large part, the product of filmmakers who have intimate knowledge of living in this environment and, as a result, are well-suited for representing the realities of Appalachia on the big screen.
Short introduction/lectures will provide context for the film and introduce the underlying issues represented in film and other media. All events in the series are presented with free admission.
This screening will take place at the Athena Cinema located at 20 S. Court St.
This series is sponsored by the College of Health Sciences and Professions, the Department of Sociology and Anthropology in the College of Arts and Sciences, OHIO Honors Program, Center for Campus and Community Engagement, Athens County Public Libraries, University Libraries, GO Local, University College, the Center for Law, Justice, and Culture, and the Ohio Arts Council.

Share this Film
Click on Showtimes to Get Tickets Online

Thursday 04/18
7:00