Watch Trailer Director: Michael Mann
Cast: Adam Driver, Penélope Cruz

In his latest film, director Michael Mann explores the life of racing and automotive icon Enzo Ferrari. Based on the best-selling biography Enzo Ferrari: The Man and The Machine, Ferrari's legacy as "Il Grande Vecchio" of timeless Italian sportscars is brought to the big screen in exciting cinematic detail in a way that only Mann can achieve!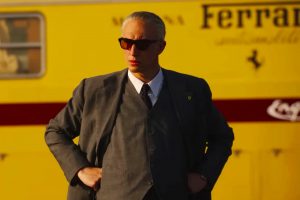 Starring Adam Driver in the lead role, the script for Ferrari was written by Troy Kennedy Martin who also wrote the script for the original 1969 version of The Italian Job. There's no doubt that this film will be an edge-of-your-seat thrill ride thru one of the greatest chapters in automotive history!

Share this Film