Greg Sestero is back in Athens!
About the event
Spend a night with the man who survived THE ROOM
Join us for a special evening of the hit cult classic THE ROOM with Greg Sestero, star of THE ROOM and author of THE DISASTER ARTIST, the critically-acclaimed tell-all about the making of THE ROOM that inspired A24's award-winning film THE DISASTER ARTIST.
There will be a Q&A before the film, merchandise for sale, and a meet and greet opportunity! Event begins at 7pm, admission $15.
About the speaker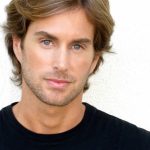 Greg Sestero is the New York Times best-selling author of the Oscar – nominated The Disaster Artist and Co-Star of the cult classic The Room. Greg also recently wrote and produced Best F(r)iends Volume 1 and Volume 2 (Lionsgate)and was recently seen in Netflix's popular gothic-drama mini-series The Haunting of Bly Manor. His directorial/ horror genre debut, Miracle Valley, is slated for release in 2022. It is the first very first film to ever shoot at Frank Lloyd Wright's world renowned masterpiece Falling Water.
Share this Film