Watch Trailer Director: Emerald Fennell
Cast: Barry Keoghan, Jacob Elordi, Rosamund Pike

Oliver is humbly struggling to fit in with the crowd at Oxford: He's certainly intelligent enough, but he lacks a certain polish that characterizes the well-monied majority of students who attend the prestigious school. When he chances to make friends with Felix, an aristocratic fellow student, he's invited to come spend the summer with Felix and his family at "Saltburn", their massive country manor. It is here that Oliver stands to learn lessons about how the world really works as he's initiated deeper into the lifestyle ultra-rich.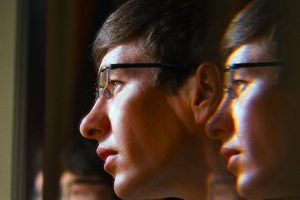 Written and directed by Oscar-winner Emerald Fennell (Promising Young Woman), Saltburn's plot is a modernized cut from the same literary cloth as classic novels like Brideshead Revisited and The Great Gatsby – stories where naiveté and decadence do battle in a person's heart to determine the true degree of their humanity. With its elegant camera-work and snappy performances from a critically-acclaimed cast that includes Barry Keoghan (Oliver), Jacob Elordi (Felix), and Rosamund Pike (Elsbeth, Felix's mother), Saltburn has been hailed as yet another Oscar-worthy offering from the multi-talented Fennell.

Share this Film