Return
Mitigating Oil Pipeline Corrosion and Erosion
Dr. Srdjan Nesic's talk will focus on his research related to mitigating oil pipeline corrosion and erosion. He will also share the untold story of his involvement with the largest trial in world history, the case surrounding the Deepwater Horizon oil spill in the Gulf of Mexico.
About the film
When Daniel Plainview gets a mysterious tip-off that there's a little town out West where an ocean of oil is oozing out of the ground, he heads there with his son, H.W., to take their chances in dust-worn Little Boston. In this hardscrabble town, where the main excitement centers around the HOLY ROLLER church of charismatic preacher Eli Sunday, Plainview and H.W. make their lucky strike. But even as the well raises all of their fortunes, nothing will remain the same as conflicts escalate and every human value–love, hope, community, belief, ambition, and even the bond between father and son–is imperiled by corruption, deception, and the flow of oil.
About the speaker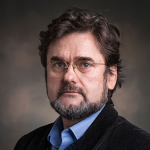 Srdjan Nesic, a Russ Professor, has also been director of the Institute for Corrosion and Multiphase Flow Technology since 2002. Having taught courses related to thermodynamics, fluid mechanics, and corrosion, he also been principal adviser for more than 50 master's and doctoral students.
Nesic's research lies at the intersection of transport phenomena and electrochemistry, with applications in corrosion and erosion corrosion. Responsible for more than $30 million in external research funding, almost all from private industry, he is author of more than 10 articles in books including the best known corrosion handbooks such as Uhlig's Corrosion Handbook and Shriers's Corrosion, covering acid gas corrosion and erosion corrosion, more than 100 peer-reviewed journal papers, 200 conference papers, and 50 scientific reports in the field of corrosion.
Dr. Nesic also has extensively consulted on corrosion issues for the oil and gas industry, from design to operations to expert witness testimony including the Deepwater Horizon Spill in 2010.

Return
Science on Screen® is an initiative of the Coolidge Corner Theatre, with major support from the Alfred P. Sloan Foundation. The Science on Screen program pairs films with a short talk with a scientist or technology expert. The free Science on Screen events are fun and engaging, offering dynamic speakers an unexpected jumping point to teach their field of expertise in a way that is accessible to a diverse audience.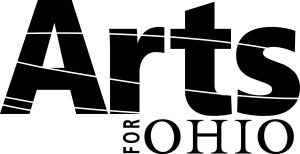 Free admission to this event is provided by Arts for OHIO.
Share this Film