Viewing:
October 12,2023
Watch Trailer Director: Eli Craig
Cast: Tyler Labine, Alan Tudyk

About the film
Equal parts horror and dark comedy, Eli Craig's 2010 feature film centers around Tucker and Dale, two well-meaning West Virginia hillbillies who venture into the woods to enjoy some downtime. At a nearby cabin, a group of citified college kids engaged in a similar pursuit mysteriously lose track of one of their friends and begin to suspect foul play on the part of their redneck neighbors. Things get weird, wild, and woefully out-of-hand as the story progresses to its conclusion.
About the Speaker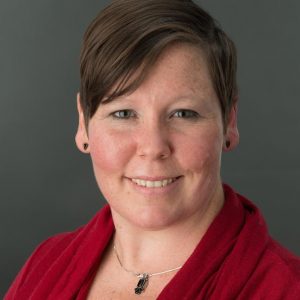 Dr. Tiffany Arnold is an assistant professor of instruction in the College of Health Sciences and Professions where she coordinates the Appalachian Studies Undergraduate and Graduate Certificate Programs. Additionally, she teaches Public Health and Environmental Health courses focused on Appalachian studies.
One of Dr. Arnold's interests is the way that the Appalachian region is portrayed in films and in the media, and she draws upon this interest to help others think critically about their own perceptions of the region and, most importantly, where these ideas come from. She will be discussing the common ways Appalachian culture appears in horror films and how the film "Tucker and Dale vs. Evil" contributes to or counteracts that narrative.
About the series
Due to the resounding success of the series launch during 2022-2023, we are thrilled to present the 2nd annual From the Hills and Hollers: Appalachian Film Series for 2023-2024.
The series seeks to foster a deeper connection between the Athens city and university communities and the cultural legacy of the surrounding region through films that examine the many facets, both positive and negative, of life in Appalachia. This batch of films is, in large part, the product of filmmakers who have intimate knowledge of living in this environment and, as a result, are well-suited for representing the realities of Appalachia on the big screen.
Short introduction/lectures will provide context for the film and introduce the underlying issues represented in film and other media. All events in the series are presented with free admission. 
This screening will take place at the Ridges Auditorium located at 135 Ridges Circle.
This series is sponsored by the College of Health Sciences and Professions, the Department of Sociology and Anthropology in the College of Arts and Sciences, OHIO Honors Program, Center for Campus and Community Engagement, Athens County Public Libraries, University Libraries, GO Local, University College, the Center for Law, Justice, and Culture, and the Ohio Arts Council.

Share this Film
Click on Showtimes to Get Tickets Online