Watch Trailer Director: Damon Gameau


About the film
Award-winning director Damon Gameau (That Sugar Film) embarks on a journey to explore what the future could look like by the year 2040 if we simply embraced the best solutions already available to us to improve our planet and shifted them rapidly into the mainstream. Structured as a visual letter to his 4-year-old daughter, Damon blends traditional documentary with dramatised sequences and high-end visual effects to create a vision board of how these solutions could regenerate the world for future generations.
About the series
Athena Cinema, University Libraries and Environmental Studies Program present the 9th annual Sustainability Film Series.
In keeping with all previous series, each film will be followed by a panel discussion featuring faculty members, students and community members. The events will be in-person.
Following each film we invite audience members to join us for a panel discussion hosted by faculty members, students and community members. Please join us for a conversation following these beautiful, thought-provoking and timely films.
The series is possible thanks to the support of: Voinovich School of Leadership and Public Affairs, OHIO Honors Program, Honors Tutorial College, Cutler Scholars, Office of Sustainability, Center for Campus & Community Engagement, University College, and beloved nonprofits and businesses.
Free admission and post-show discussion, as part of the Spring Sustainability Series.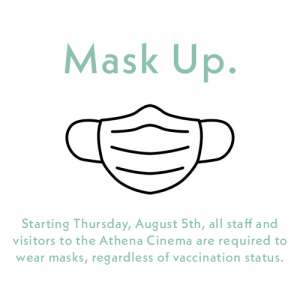 Share this Film