ADMISSION RATES
Admission to the Athena is $6.50 per ticket. We offer a senior discount for patrons 60 years of age and up of $5.50. Matinee pricing is $5.00 per ticket and any show happening before 6:00 p.m. is considered a matinee.
DEALS
The Athena offers several weekly deals, including:
$4.00 Tuesday: All tickets to all shows are $4.00
Free Popcorn Wednesday: One small popcorn is free with the purchase of a ticket.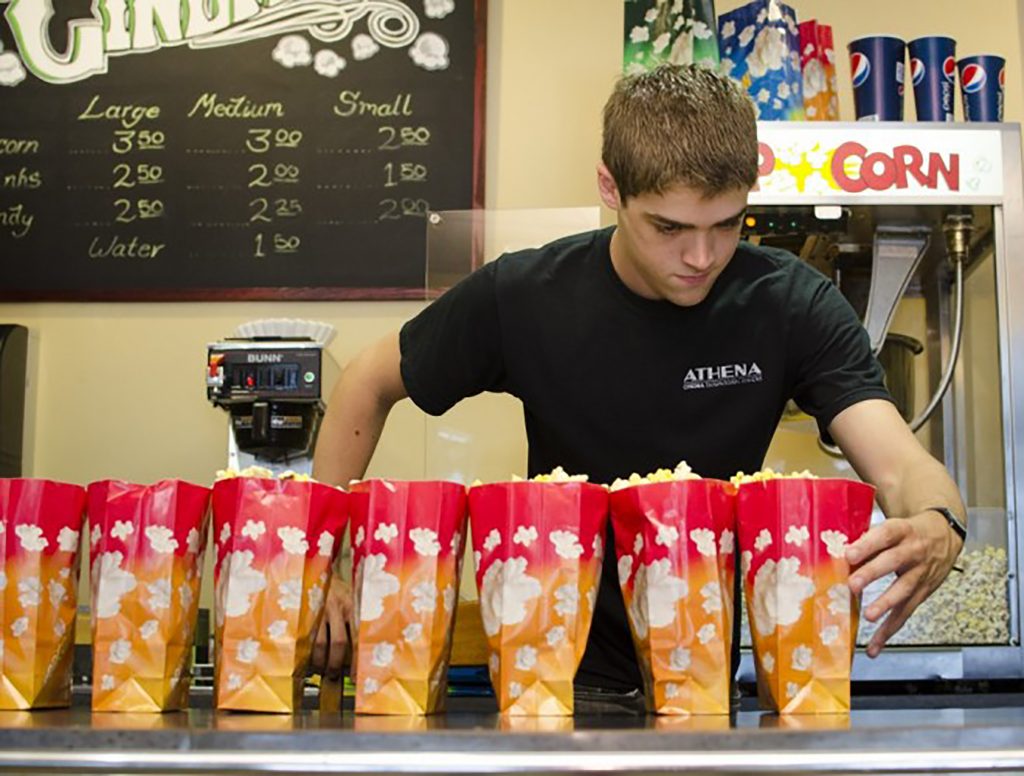 STAY CONNECTED
Sign up to our email list to be the first to know about upcoming shows and special events at the Athena!