Cast: Tom Hanks, Bill Paxton, Kevin Bacon
Running Time: 140 minutes
Rating: PG

This Hollywood drama is based on the events of the Apollo 13 lunar mission, astronauts Jim Lovell (Tom Hanks), Fred Haise (Bill Paxton) and Jack Swigert (Kevin Bacon) find everything going according to plan after leaving Earth's orbit. However, when an oxygen tank explodes, the scheduled moon landing is called off. Subsequent tensions within the crew and numerous technical problems threaten both the astronauts' survival and their safe return to Earth.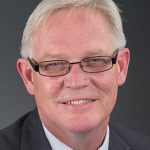 In conjunction with the film there will be a talkback with Ohio University Dean of Russ College of Engineering and Technology, Dennis Irwin.
Science on Screen℠ is a project of the Alfred P. Sloan Foundation and The Coolidge Corner Theater. The Science on Screen program pairs with a short talk with a scientist or technology expert. The free Science on Screen events are fun and engaging and offer dynamic speakers an unexpected jumping point to teach their field of expertise in a way that is accessible to a diverse audience.
Show Times: ONE NIGHT ONLY: Tuesday, April 18th at 7:00. Free admission!