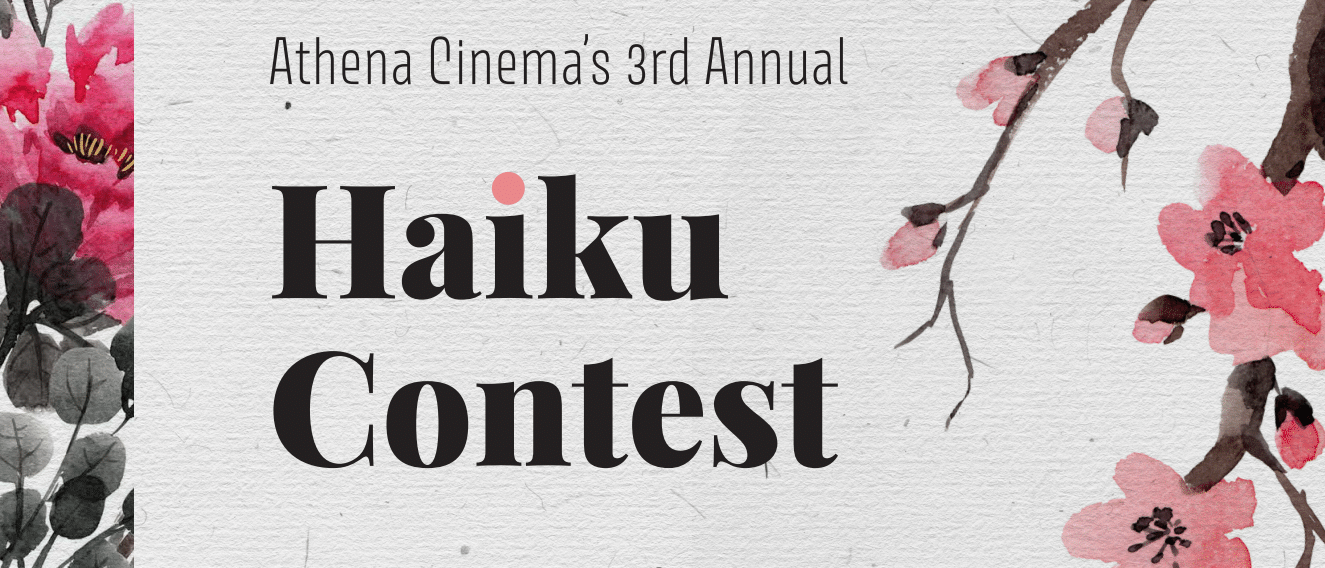 For the third year running, the Athena will take in haikus relating to movies, the theater, or Athens/Court Street from the public for our Annual Haiku Contest.
Submissions will be accepted from Black Friday through noon on December 31st, 2021. The best haiku will be announced on New Year's Day, and the winner will receive free popcorn at the theater for all of 2022! You might even get to see your haiku on our marquee…
You can enter by submitting your poem in the form below, by emailing your poem to athenacinema@ohio.edu, or through Facebook, Instagram or Twitter with #AthenaHaikuContest. Your Haiku must follow the 5/7/5 syllable count to be eligible.
Last year's winner was Kristen Early with a succinct encapsulation of what we were all feeling through our pandemic closure:
What I would give to
hush someone in a theater
as they talk loudly.
~Kristen Early
The submission window is now closed for this year's competition.

Share this Film