Viewing:
June 17,2023
Watch Trailer Director: Pete Docter
Cast: Amy Poehler, Phyllis Smith, Richard Kind, Bill Hader, Lewis Black, Mindy Kaling

The Athena Cinema, in partnership with the International Foundation for CDKL5 Research (IFCR) and Ohio Children's Alliance, is proud to present a screening of INSIDE OUT on Saturday, June 17th at 3pm. Admission is a monetary donation to the IFCR to raise funds for CDKL5 research. The event will feature raffles, a bake sale and a special reading of a children's book, ahead of the movie!
About the film
Riley (Kaitlyn Dias) is a happy, hockey-loving 11-year-old Midwestern girl, but her world turns upside-down when she and her parents move to San Francisco. Riley's emotions — led by Joy (Amy Poehler) — try to guide her through this difficult, life-changing event. However, the stress of the move brings Sadness (Phyllis Smith) to the forefront. When Joy and Sadness are inadvertently swept into the far reaches of Riley's mind, the only emotions left in Headquarters are Anger, Fear and Disgust.
About CDKL5
CDKL5 is a rare developmental deficiency disorder caused by mutations in the CDKL5 gene. The IFCR is working towards finding treatments and a cure for CDKL5, funding a variety of scientific research and trials. You can read more about the IFCR and CDKL5 by visiting their website here. June is CDKL5 Awareness Month and June 17th is World CDKL5 Day!
This event is being held in honor of Reid Berger ❤️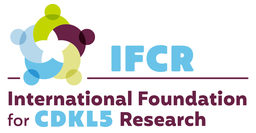 Share this Film
Click on Showtimes to Get Tickets Online