Watch Trailer Director: Allan Moyle

About the film
Joe (Anthony LaPaglia) runs Empire Records, an independent Delaware store that employs a tight-knit group of music-savvy youths. Hearing that the shop may be sold to a big chain, slacker employee Lucas (Rory Cochrane) bets a chunk of the store's money, hoping to get a big return. When this plan fails, Empire Records falls into serious trouble, and the various other clerks, including lovely Corey (Liv Tyler) and gloomy Deb (Robin Tunney), must deal with the problem, among many other issues.
PROOF OF COVID-19 VACCINATION OR NEGATIVE TEST ARE REQUIRED FOR ENTRY TO THE ATHENA CINEMA.
About the event
In honor of their first Record Store Day on April 23rd, Republic of Athens Records is pleased to present Empire Records. Beloved by generations of record store workers, Empire Records' Rex Manning Day perfectly encapsulates the feelings the night before Record Store Day: excited, nervous, and knowing no matter what, tomorrow is life-changing.
Republic of Athens Records will present many events throughout the week, including an ACRN showcase at The Union on Thursday, April 21st, and Record Store Day itself at the store from 11 am – 7 pm, April 23rd. Republic of Athens Records is located at 79 1/2 E State Street.
Admission $5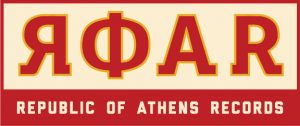 Share this Film