Sponsored by Ohio University's LGBT Center and the University Programming Council (UPC), Paris is Burning explores the historical roots of drag culture and performance.
This 1990 documentary, directed by Jennie Livingston, is an intimate and colorful portrait of Harlem drag ball culture in 1980s New York City. In weekly competitions between drag "houses," young people of color perform elaborate routines according to fashion-inspired categories of "realness," disappearing into a fantastical world that celebrates their flamboyant expressions of gender and sexuality. Paris is Burning is a moving meditation on the meanings of community, family, and desire against an urban backdrop of poverty, racism, transphobia, homophobia, violence, and the looming HIV/AIDS crisis.
Dr. Jan Huebenthal, Assistant Director of the LGBT Center, will introduce the film and moderate a brief discussion after the screening.
Free admission!
This event is brought to you by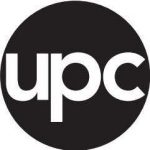 Share this Film