Picture a Scientist
Radiolab's Molly Webster leads a one-hour virtual panel discussion after an October 28th screening of PICTURE A SCIENTIST, a documentary on women in science and the adversities they face.
About the film
PICTURE A SCIENTIST chronicles the groundswell of researchers who are writing a new chapter for women scientists. Biologist Nancy Hopkins, chemist Raychelle Burks, and geologist Jane Willenbring lead viewers on a journey deep into their own experiences in the sciences, ranging from brutal harassment to years of subtle slights. Along the way, from cramped laboratories to spectacular field stations, we encounter scientific luminaries – including social scientists, neuroscientists, and psychologists – who provide new perspectives on how to make science itself more diverse, equitable, and open to all.
About the speakers

Director/Producer Sharon Shattuck is an Emmy-nominated documentary film director and podcast host. Her feature debut, From This Day Forward, broadcast nationally on POV (PBS) in 2016 and was a New York Times Critic's Pick. She's the co-host of the podcast Conviction: American Panic from Gimlet/Spotify, and the co-creator of the New York Times Op-Docs science series 'Animated Life.' Her work has appeared on PBS, National Geographic Channel, Netflix, Slate, Vice, The New York Times, The Atlantic, ProPublica, Spotify, and Radiolab. She has degrees in forest ecology and journalism.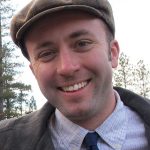 Director/Producer Ian Cheney is an Emmy-nominated and Peabody Award-winning documentary filmmaker. He has completed nine feature documentaries, including King Corn (2007), The Greening of Southie (2008), The City Dark (2011), The Search for General Tso (2014), Bluespace (2015), The Most Unknown (2018), Picture Character (2019) and Thirteen Ways (2019). His films have premiered at film festivals and theaters worldwide and been released on Netflix, PBS, The Sundance Channel, VICE Media, and other networks. Cheney is a former Macdowell fellow and Knight Science Journalism fellow at MIT who lives in Maine.
Return

Return
Science on Screen® is an initiative of the Coolidge Corner Theatre, with major support from the Alfred P. Sloan Foundation. The Science on Screen program pairs films with a short talk with a scientist or technology expert. Science on Screen events are fun and engaging, offering dynamic speakers an unexpected jumping point to teach their field of expertise in a way that is accessible to a diverse audience.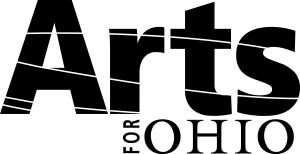 Free admission to this event is provided by Arts for OHIO.
Share this Film