About Our Theaters:
Originally opened in 1915, the Athena's roots are in vaudeville theater. One of the oldest theaters in Ohio, today the theater retains a restored, vintage Art Deco style.
Our three theaters hold large audiences. We have two downstairs venues that feature 160 seats. Our spacious, stadium-style  upstairs theater holds 200 + audience members. Our upstairs theater also has swing arm desks and a stage that can be used as a classroom.
The three theaters are also fully wheelchair accessible.
We're currently in the process of transitioning to digital equipment, but for vintage film lovers, we'll always retain the ability to show classic 35mm film.
Host your event here!
Our theaters are suitable for any occasion! Here are just a few of the things you can do with our space:
Birthday parties

Greek life: Big/Little Night
Business meetings (Bring your PowerPoint presentation!)
Show a film you've made
Special screenings for a class
And more!
When you rent one of our theaters, you can work closely with our projectionist to ensure the best film-going experience, and enjoy everything our concessions stands have to offer.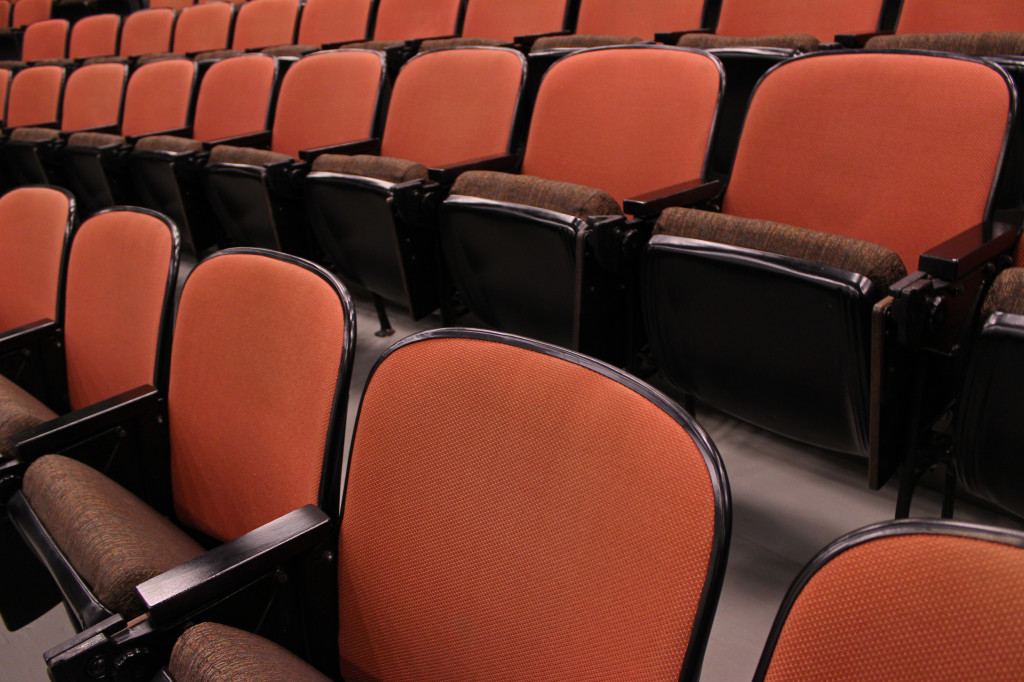 We're happy to collaborate with you!
Have a romantic occasion in mind? Want to make a grandiose apology? Are congratulations in order? Our staff is happy to make the occasion yours!
Pricing and Format
Pricing varies, depending on the time and day of the event. Feel free to contact our staff about the format of your film, or any other technical questions you may have. Contact 740-594-7382 with any questions regarding theater rentals.
Please note that cancellations made 10 or fewer business days prior to the reservation date will incur a Cancellation Fee of 50% of the cost of your rental. Any cancellation made the day of the reservation, or any reservation that is made but not used, will be subject to a Late Cancellation/No-Show Fee, 100% of the reservation cost.
Click here to download the rental form.