Coronavirus Update:
As of December 2020, the Athena Cinema exclusively offers private rentals for small groups sheltering in place together. To learn more about renting the theater this winter and submit a request, please visit athenacinema.com/podrental or click the image below.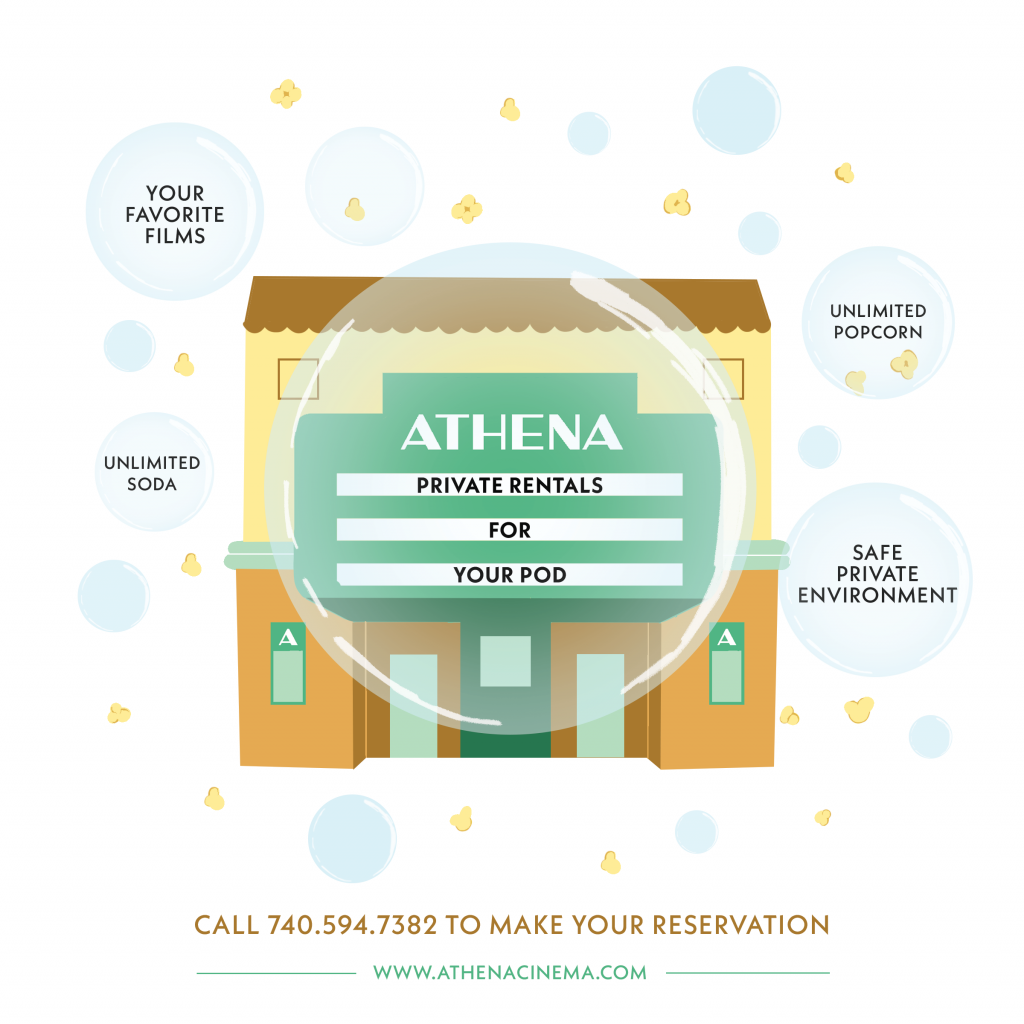 About Our Theaters
Originally opened in 1915, the Athena is one of the oldest continually operating theaters in the nation. Today the theater features a restored Art Deco style. Our unique venue features three screens, concessions stand, lobby and more. Our two downstairs venues feature 160 seats each. Our second floor theater seats over 200 and features a spacious, stadium-style layout. Our upstairs theater also has swing arm desks and a small stage area. All theaters are fully wheelchair accessible.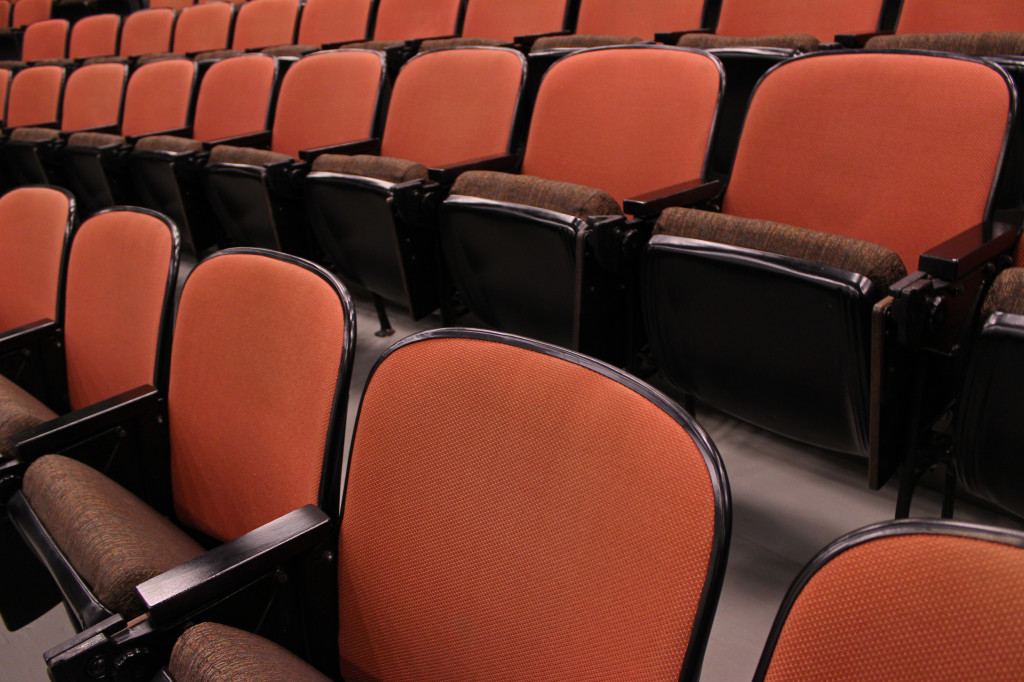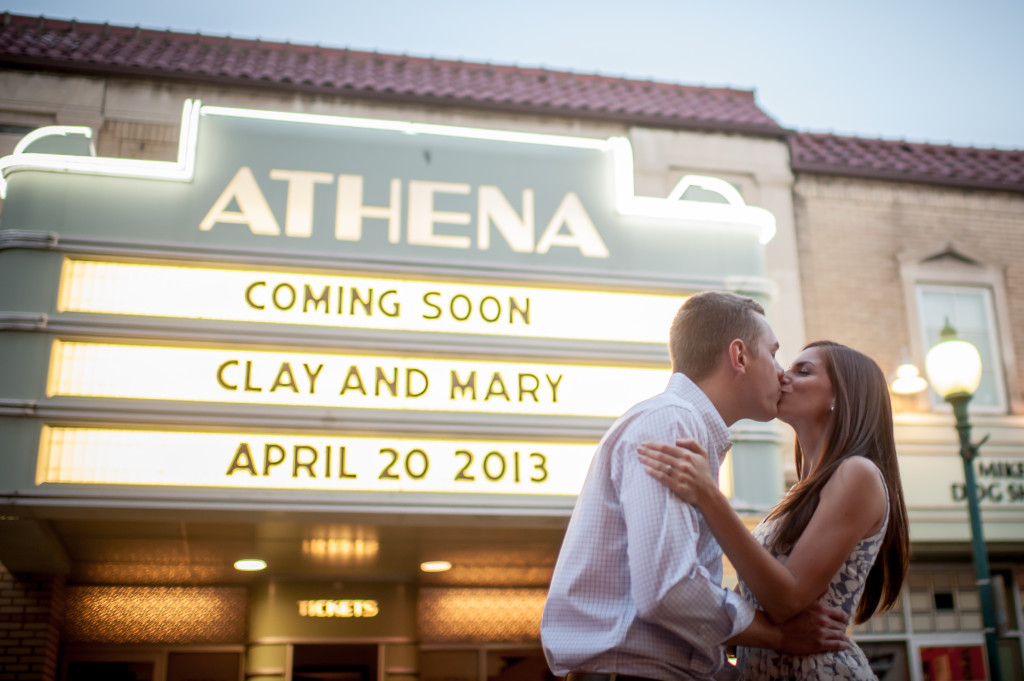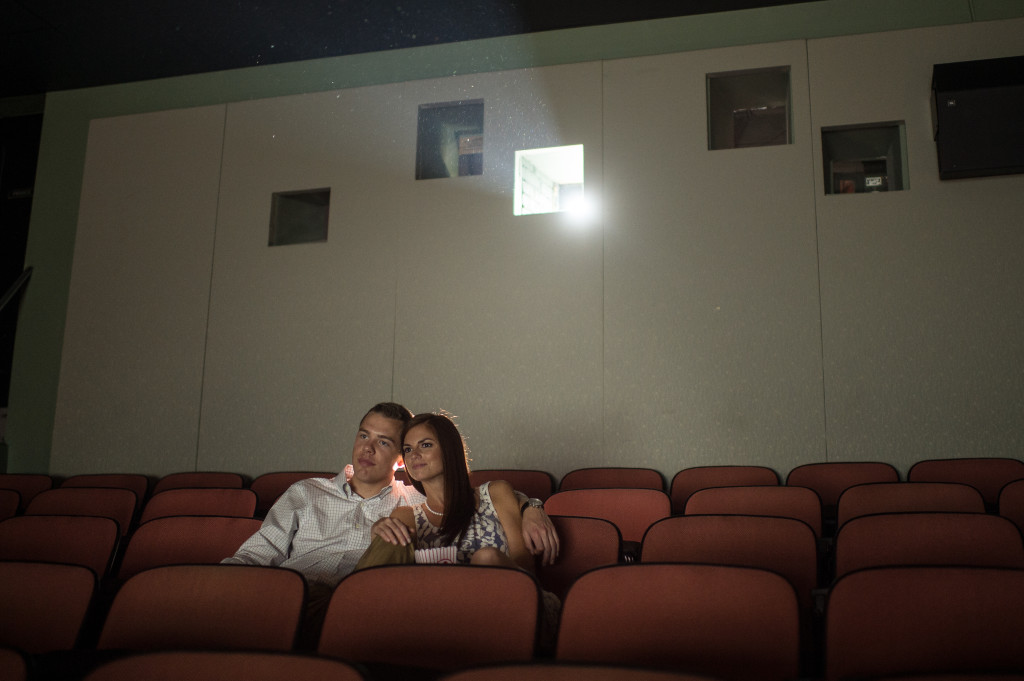 When you rent one of our theaters, you can work closely with our projectionist to ensure the best film-going experience, and enjoy everything our concessions stands have to offer.