Watch Trailer Director: Megan Griffiths
Writer(s): Megan Griffiths
Cast: Sophia Mitri Schloss, Melanie Lynskey, John Gallagher Jr.

Join us for a special, one night only screening of Megan Griffiths' latest feature, Sadie, with writer/director and OU alum Megan Griffiths in-house for an introduction and a Q&A after the show!
Sadie, written and directed by Griffiths, is the story of a girl who will stop at nothing to preserve her father's place on the home front.
Sadie (Sophia Mitri Schloss) is the daughter of a soldier and models herself after his military example. When her mom (Melanie Lynskey) begins dating a new man (John Gallagher, Jr.), Sadie vows to drive him out by whatever means necessary. He is the enemy, and if she's learned anything from the world she inhabits, it's that the enemy deserves no mercy. The film also stars Tony Hale, Danielle Brooks, Tee Dennard and Keith L. Williams.
ABOUT THE DIRECTOR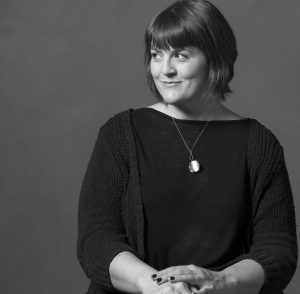 Megan Griffiths, born in Athens, Ohio, is a writer/director working in film and television. She recently directed two episodes of the Duplass Brothers' HBO anthology series Room 104 and an episode of the Epix comedy Graves, starring Nick Nolte. Prior to this, she wrote and directed the thriller The Night Stalker, starring Lou Diamond Phillips as serial killer Richard Ramirez. Her film Lucky Them starring Toni Collette, Thomas Haden Church and Johnny Depp premiered at the Toronto International Film Festival and was distributed by IFC Films. Megan's film Eden, based on the true story of a young woman captured into the world of human trafficking, was a breakout at SXSW 2012, winning the Emergent Narrative Director Award, the Audience Award for Narrative Feature as well as a Special Jury Prize for lead actress Jamie Chung. Megan's feature The Off Hours, distributed by Film Movement, premiered at the 2011 Sundance Film Festival. She is the vice president of the board of the Northwest Film Forum and is an active advocate for sustainable production.
Megan's sixth feature film, entitled Sadie, which stars Melanie Lynskey, John Gallagher Jr, Danielle Brooks and Tony Hale, and features breakout performances from its young stars Sophia Mitri Schloss and Keith L. Williams, premiered at the 2018 South by Southwest Film Festival.
This screening event is brought to you by the Ohio University Film Division with sponsorship from Jan McMannis & Tony Buba.
Share this Film