Watch Trailer Director: Ines Sommer


About the film
For a quarter-century, Henry Brockman has worked alongside nature to grow delicious organic vegetables on his idyllic Midwestern farm. But farming takes a toll on his aging body and Henry dreams of scaling back. While his former apprentices run the farm, Henry spends a "fallow year" with his wife Hiroko in Japan. But things don't turn out as planned, and Henry must grapple with the future of farming in a changing climate on personal, generational, and global levels.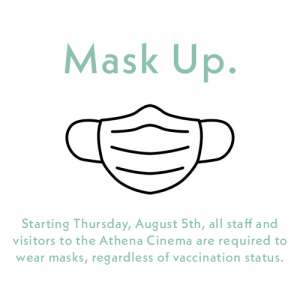 About the series
Athena Cinema, University Libraries and Environmental Studies Program present the 9th annual Sustainability Film Series.
In keeping with all previous series, each film will be followed by a panel discussion featuring faculty members, students and community members. The events will be in-person.
Following each film we invite audience members to join us for a panel discussion hosted by faculty members, students and community members. Please join us for a conversation following these beautiful, thought-provoking and timely films.
The series is possible thanks to the support of: Voinovich School of Leadership
and Public Affairs, OHIO Honors Program, Honors Tutorial College, Cutler Scholars, Office of
Sustainability, Center for Campus & Community Engagement, University College, Athens
International Film and Video Festival, and beloved nonprofits and businesses.
Free admission and post-show discussion, as part of the Fall Sustainability Series.
Share this Film