Watch Trailer Director: Robert Wiene
Writer(s): Carl Mayer, Hans Janowitz
Cast: Werner Krauss, Conrad Veidt and Friedrich Feher

THE CABINET OF DR. CALIGARI (released in 1920) defined what it meant to be a horror movie. At a carnival in Germany, Francis (Friedrich Feher) and his friend Alan (Rudolf Lettinger) encounter the crazed Dr. Caligari (Werner Krauss). The men see Caligari showing off his somnambulist, Cesare (Conrad Veidt), a hypnotized man who the doctor claims can see into the future. Shockingly, Cesare then predicts Alan's death, and by morning his chilling prophecy has come true — making Cesare the prime suspect. However, is Cesare guilty, or is the doctor controlling him?
The Athena Cinema will show THE CABINET OF DR. CALIGARI on Oct. 29 at 9:00, with live music performed by the NOBROW.collective (score by Aaron Michael Butler). It's the perfect movie to see just before Halloween, and tickets are free!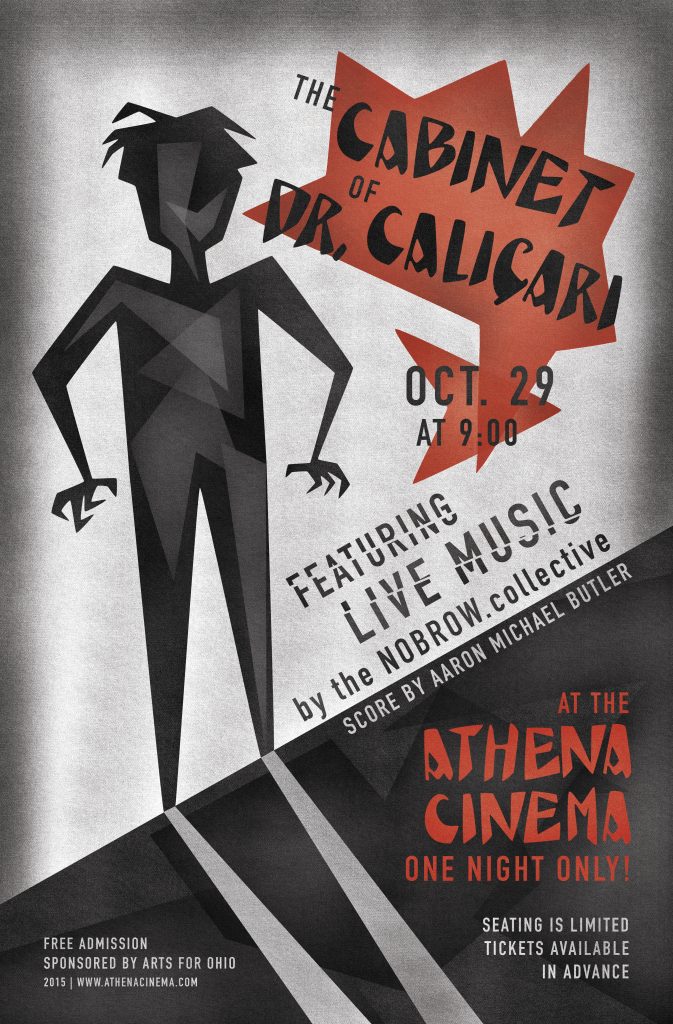 Share this Film