Todays Show Times:

Watch Trailer Director: John McTiernan
Writer(s): Tom Clancy
Cast: Sean Connery, Alec Baldwin
Awards: Won Academy Award for Best Effects

Join Dr. David Bayless for a riveting discussion on submarines, as he shares information and stories from his time in the Nuclear Navy. Have you ever been curious about how submarines operate? Dr. Bayless will be available to answer questions and clarify some of the mysteries surrounding these mammoth machines! Hear what he has to say and enjoy a special screening of the classic "Hunt for Red October" starring Sean Connery and Alec Baldwin.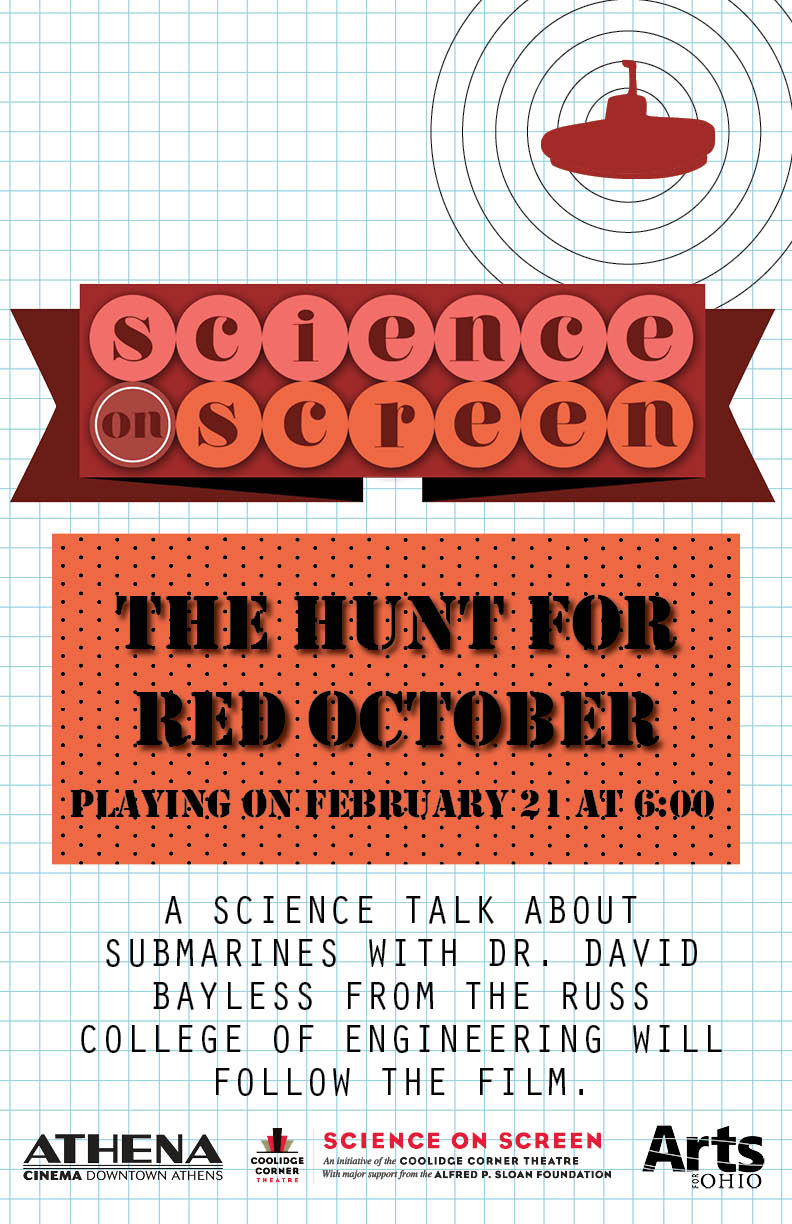 Share this Film